It is OFFICIALLY the holiday season. For many, the season has them pondering gifts for loved ones. For business owners, it may be time to step up your advertising for a few weeks and boost your year end sales. How can you get the word out about your amazing promotions? Billboards, of course!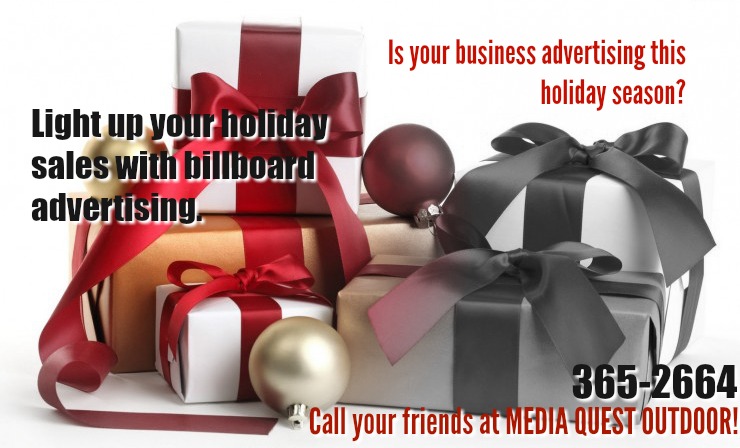 We can advertise your message to your audience, where you want, when you want and how you want. Make sure your sales don't go unrecognized. Give us a call for your holiday advertising today!
Call us at 319-365-2664.