Media Quest Outdoor's clients and employees are getting excited about our new board! Here are some great shots of our progress this week.
Below are the faces of our board. The right face will be static vinyl advertising – perfect for an ongoing company message. The other, will be our newest digital message center, great for businesses with events, changing promotions and multiple messages to grab their clients attention. Call us to find out our remaining availability and rates!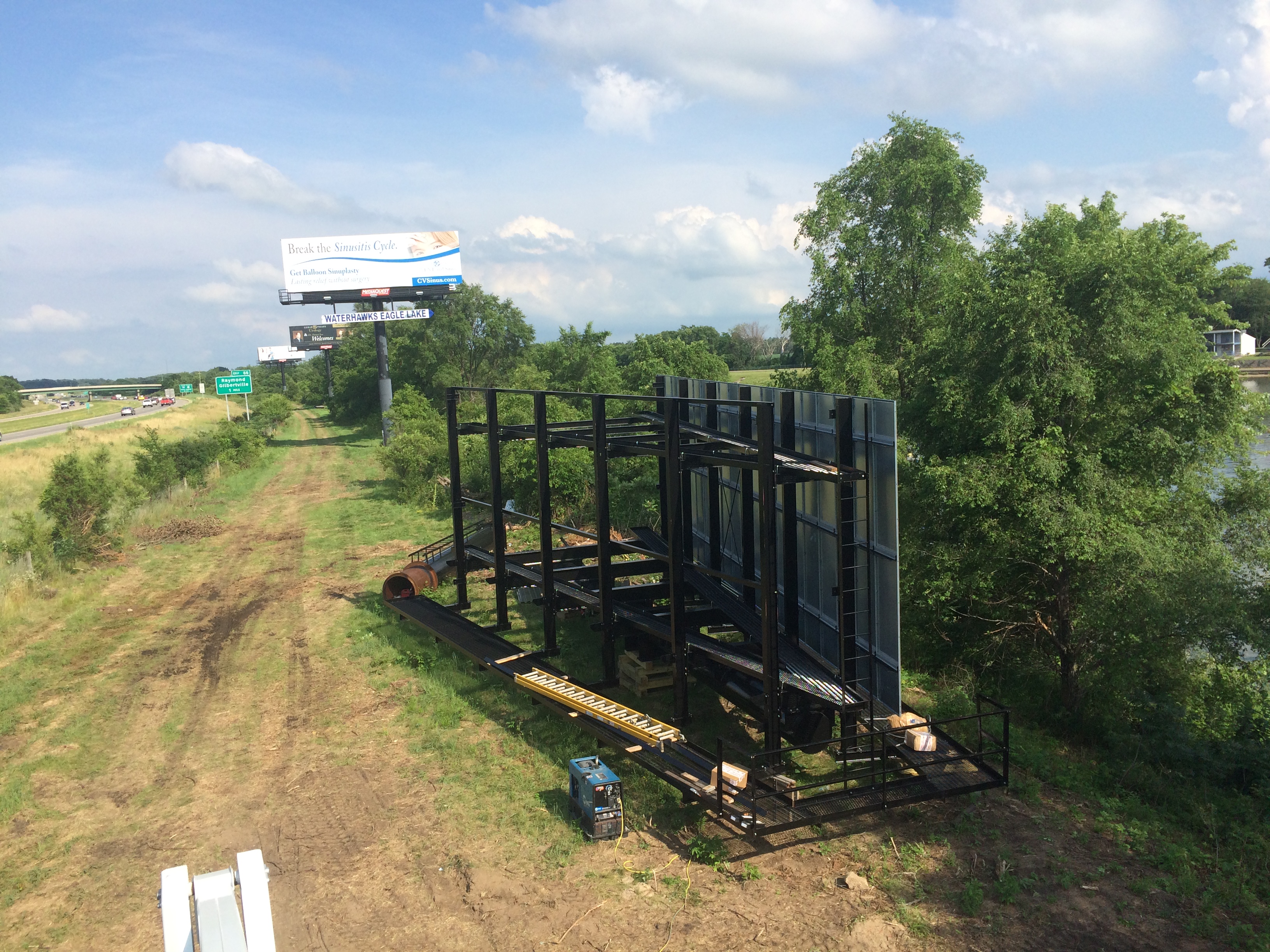 You can see the installers setting caissons sleeves for an underground foundation. The hole is 21 ' deep of sand and water all the way down. The pictures give a real idea of how large the billboard structures really are.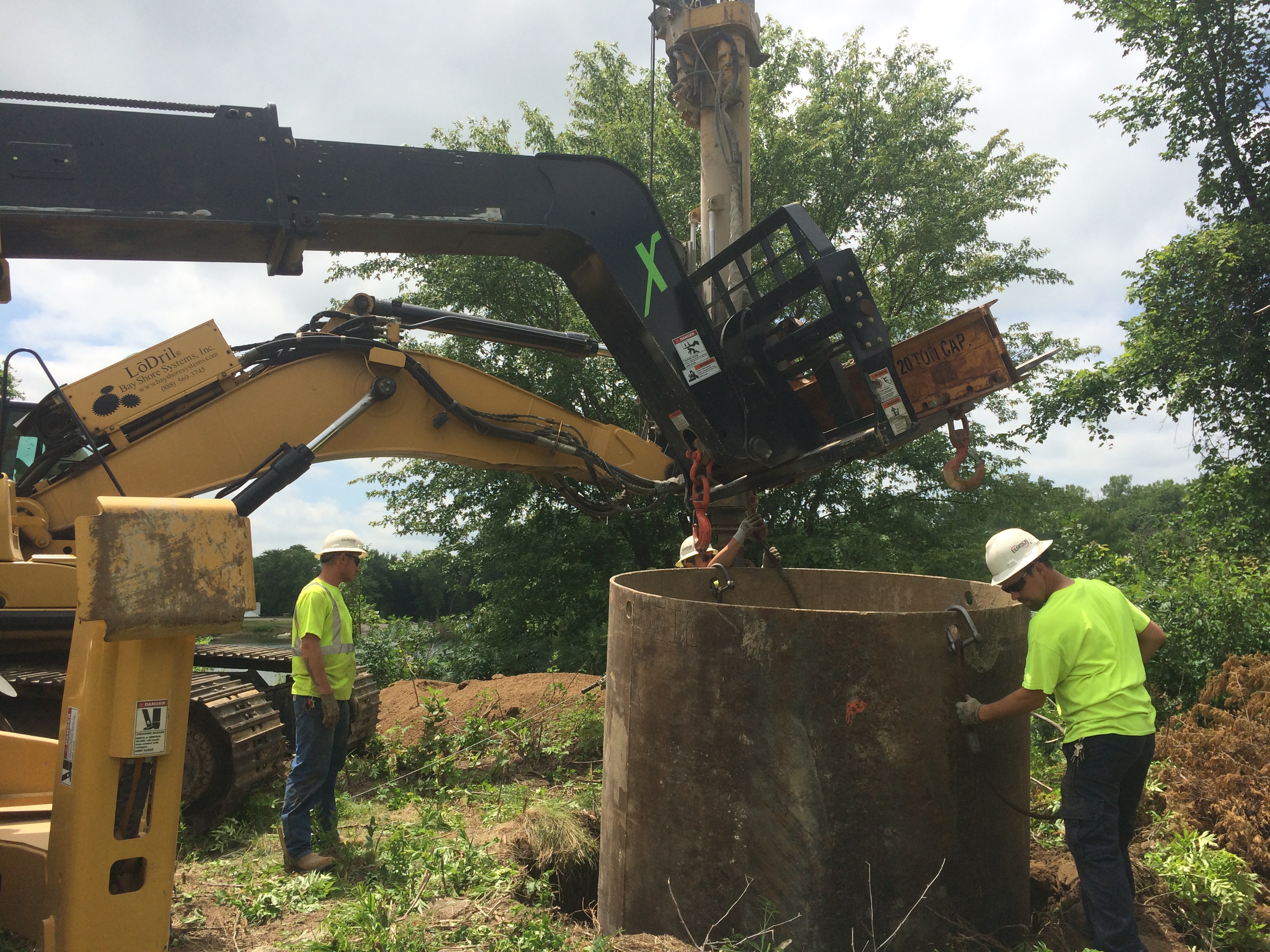 Our team puts in a lot of hard work and long days to install our structures. Great work guys – we can't wait to see the end product up and running!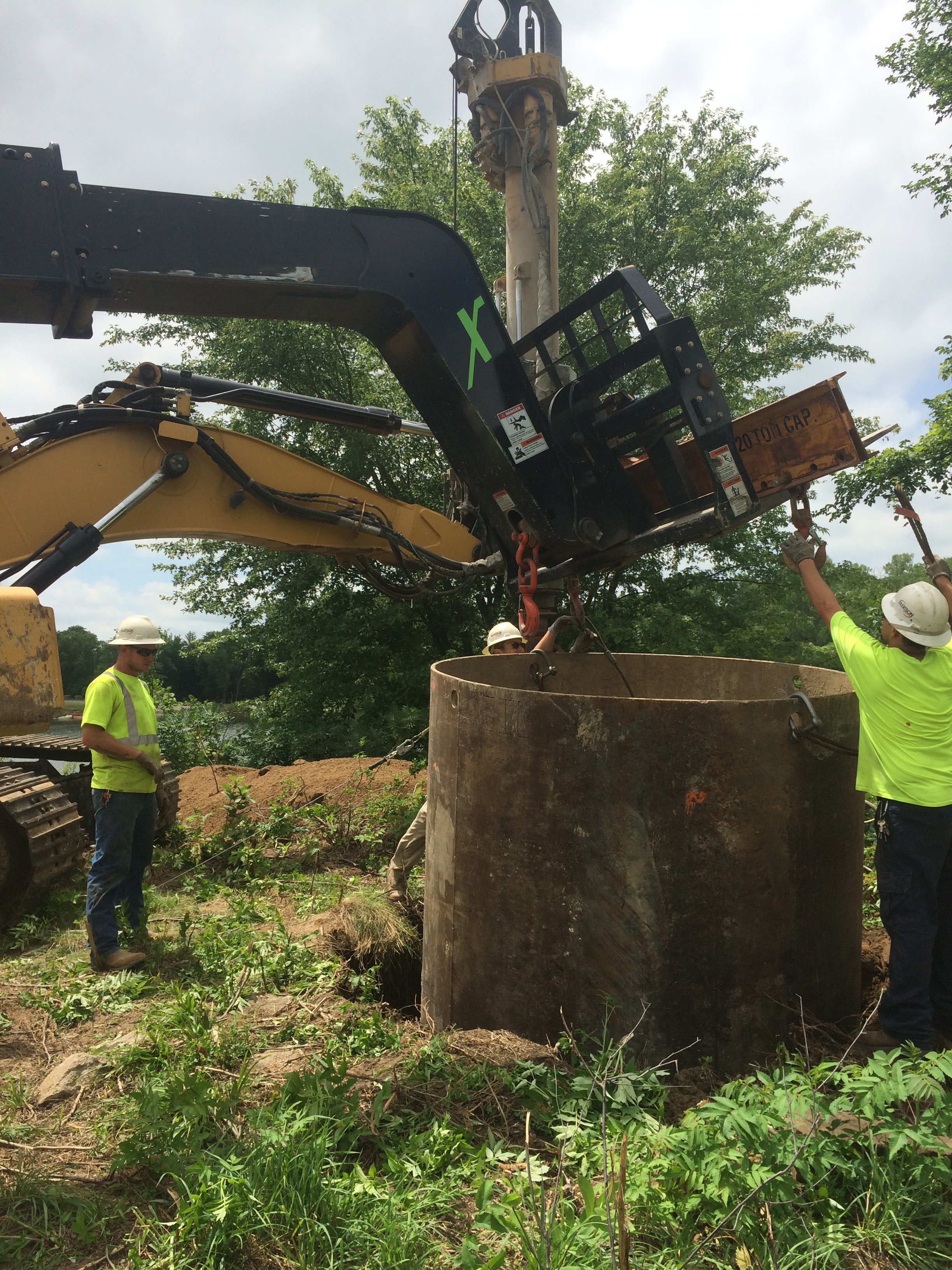 Keep up the good work. We are crossing our fingers that weather stays favorable.